For the first time ever, an oboist will be joining the Bergmann Duo for an afternoon of classical music at the Chilliwack Cultural Centre.
Emma Ringrose will be performing alongside pianists Marcel and Elizabeth Bergmann for concert Oboe d'amour on Feb. 4.
"We have worked together with Emma on several occasions and she is a delightful and warm person, which always shines through in her playing," Elizabeth said.
Oboe d'amour highlights the oboe's characteristic longing and soulful sounds, blending it together with the Bergmann Duo's inspiring piano playing. Interpreting the three romances by Clara Schumann, the elegiac Sonata by Francis Poulenc, the entrancing Gabriel's Oboe by Ennio Morricone and more, Oboe d'amour will be a performance that captivates listeners by showcasing the combined charm of the oboe and piano.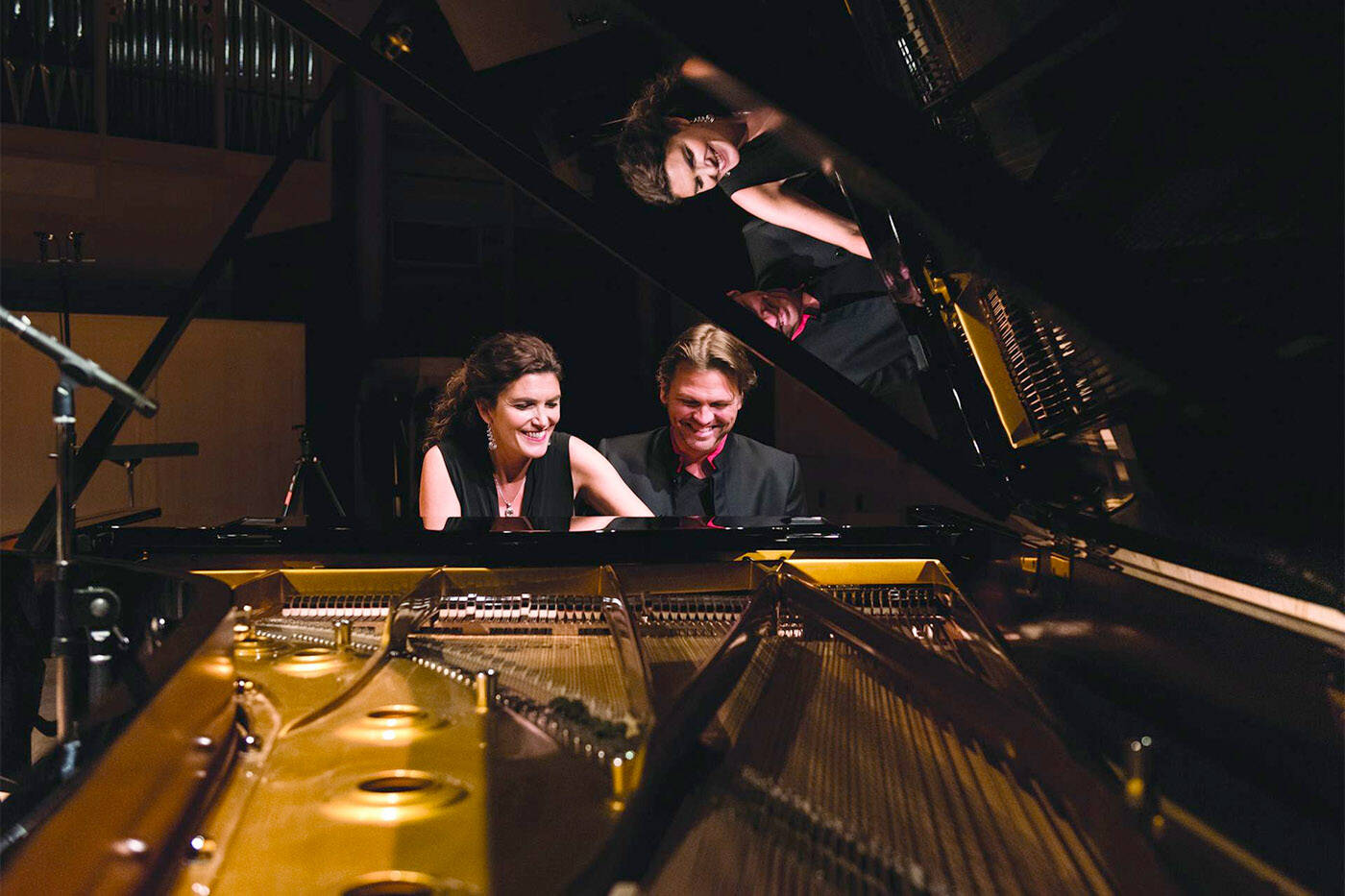 "We have put together a programme that features the beautifully soulful and singing qualities of the oboe with pieces by the virtuoso pianist Clara Schumann (the wife of Robert Schumann), the whimsical Francis Poulenc, the famous film composer, Ennio Morricone and more," Elizabeth said. "This is the first time we are featuring the oboe as the guest instrument as part of this series and we very much look forward to performing the wonderful music written for it."
The Bergamnn duo have brought their classical music series to Chilliwack many times and they enjoy getting to know folks in the communities they play, Elizabeth said.
"A lot of people have heard us with the Vancouver Chamber Choir or the Vancouver Bach Choir or at the Orpheum, but not everyone can travel," she said. "It is wonderful to have opportunities like this and perform."
Oboe d'amour is coming to the Rotary Hall Studio Theatre at the Chilliwack Cultural Centre on Feb. 4, at 2 p.m. Tickets are $27 and can be purchased at the Centre Box Office, online at www.chilliwackculturalcentre.ca, or by calling 604-391-SHOW(7469).
---
Do you have something to add to this story, or something else we should report on?
Email: jenna.hauck@theprogress.com
Twitter: @PhotoJennalism