Baljit Sangra's new documentary film about South Asians in hockey took a few turns over the past few years, including a title change, but no twist in the story was more devastating than the death of Ronin Sharma.
The Surrey-raised prospect, 16, was killed in that horrible, single-vehicle car crash in Fraser Heights on Aug. 21, 2021, along with fellow hockey-playing pals Caleb Reimer and Parker Magnuson, all pronounced dead at the scene.
Sharma is among players profiled in Sangra's "Mareya Shot, Keetha Goal: Make the Shot" film, world-premiered this week during Vancouver International Film Festival (VIFF) with screenings Monday, Oct. 2 and Saturday, Oct. 7.
CLICK HERE to watch the trailer.
In summer 2021 Sharma was filmed skating with Arshdeep Bains, Arvin Atwal and other Indo-Canadians whose goal is to play in the NHL.
"I'll never forget that day," said Sangra, who co-directed with Nilesh Patel.
"We filmed that August, and I rented a rink in Richmond and had everybody come so we could get some footage of them on the ice. We had a great day, you know, because they're all different ages and they know each other, because how many South Asians are playing at that elite level, right? So that was nice. Like, Ronin and Arsh knew each other because they had done some training together."
The next day Sangra was travelling to Lake Cowichan to interview junior hockey team owner Harbs Bains, former president of Surrey Minor Hockey Association, when she called Ronin's mother, Indra.
"I wanted to set up an interview with Ronin when I got back," Sangra explained. "We kind of kept his interview last because he's the youngest, you know, and he was shy. So first we got him training, on the ice, so he could warm up to the filming, the whole process.
"And in that phone call she gave me the devastating news that he had died — I was on the ferry and I couldn't believe it," Sangra continued. "I just kept looking at my phone going, 'what?' I was with him that Friday and we finished filming in the afternoon. And after that he went for another skate, more training, then went out with his friends that evening and that's when the crash happened, yeah. It was just so devastating."
STORY CONTINUES BELOW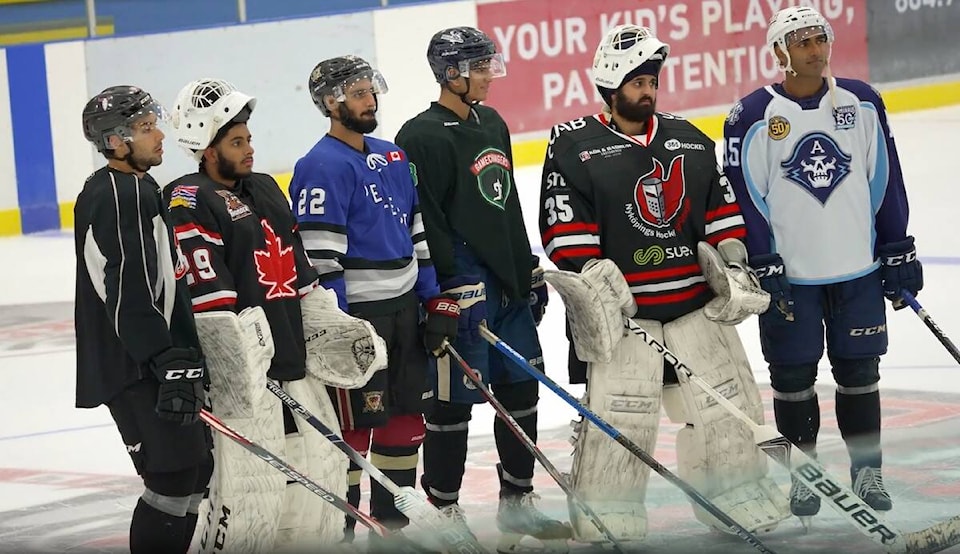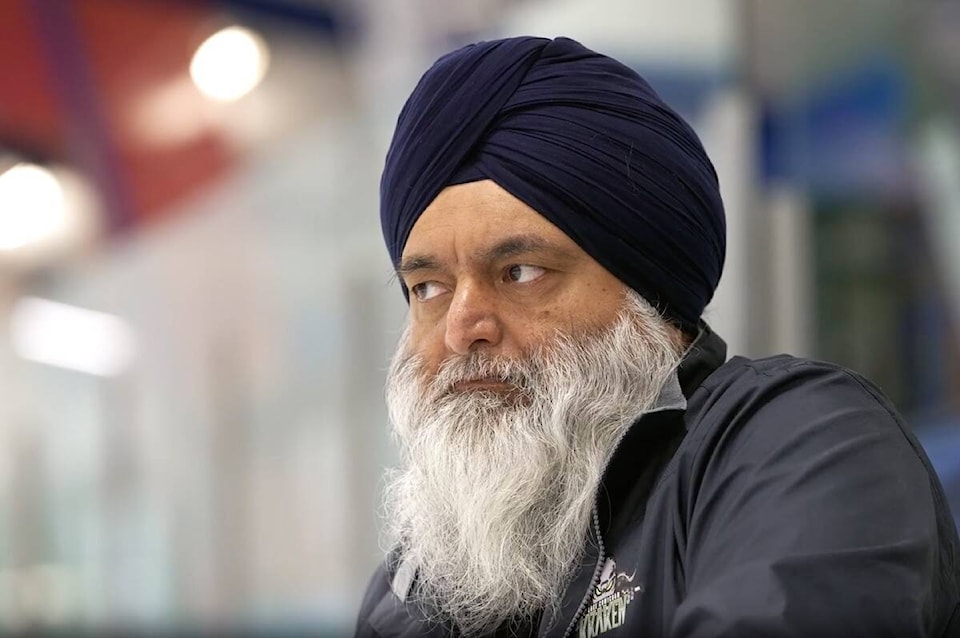 Forty minutes into the film, Harbs Bains and others are shown reacting to news of Ronin's death.
"I told him, and it was so tough. Nobody could even talk," Sangra recalled.
"Later we talked to the family, of course, and we went to the game in Langley where they had the ceremony and raised a banner to the rafters with Ronin's name on it."
That Rivermen game, the BCHL team's home-opener, was played on what would have Ronin's 17th birthday, Oct. 8.
Tragically, another hockey player shown briefly in Sangra's film, Surrey-raised Parmjot (Parm) Dhaliwal, also died prior to its release. The former West Kelowna Warriors forward, 23, was found dead in a New York hotel room on July 30, 2022.
Stories of racial discrimination, bigotry and love of hockey are told in the movie by those profiled, including broadcaster Harnarayan Singh and trailblazer Robin Bawa, the first player of South Asian blood to skate in an NHL game.
Throughout the movie Ruby Singh's music riffs on the familiar "Hockey Night in Canada" theme song using Indian instruments.
Originally called "Out of the Stands," the movie title means "Take the shot, score a goal," which is something Singh says during games.
Ronin's life was cut short before he made it to NHL Entry Draft age, but fellow Surreyite Arshdeep Bains is now in the cusp of living a dream of playing in the world's best hockey league.
An undrafted forward who led the WHL in scoring with Red Deer Rebels, Bains played last season with the minor-league Abbotsford Canucks and this week dressed for preseason games with Vancouver Canucks, after signing with the NHL team in March 2022. This season he might get a shot to play with the big-league Canucks.
Meantime, the Surrey-born, North Delta-raised Atwal, now 27, is shown playing pro in Slovakia, where fans chant his name after a fight. He later played for a team in Germany and is now with HC Pustertal in Bruneck, Italy.
Harbs Bains' family has roots in Duncan, not far from where he owns the junior team, Lake Cowican Kraken. He's shown visiting a long-standing Sikh temple. "Coming here puts things in perspective," he says.
STORY CONTINUES BELOW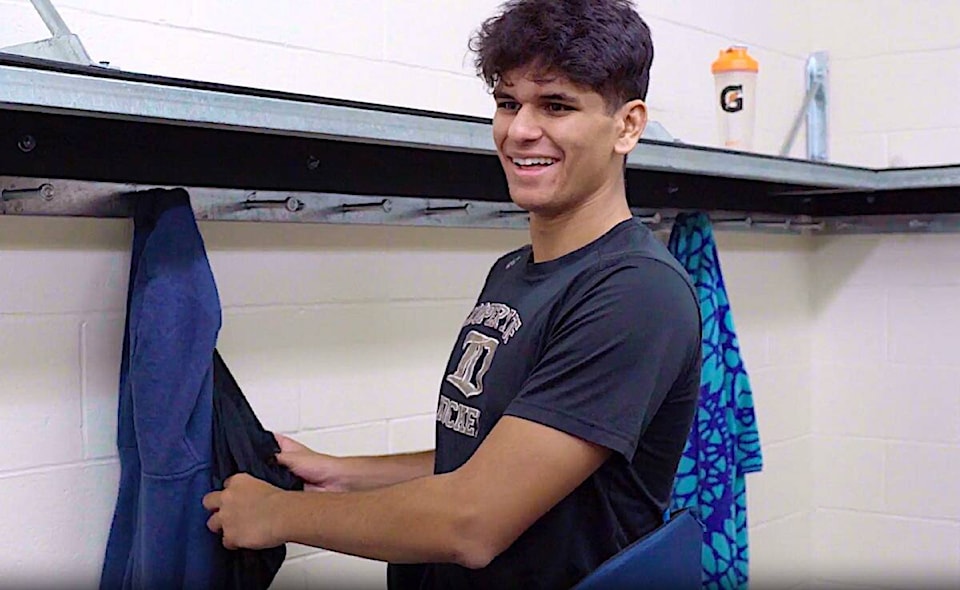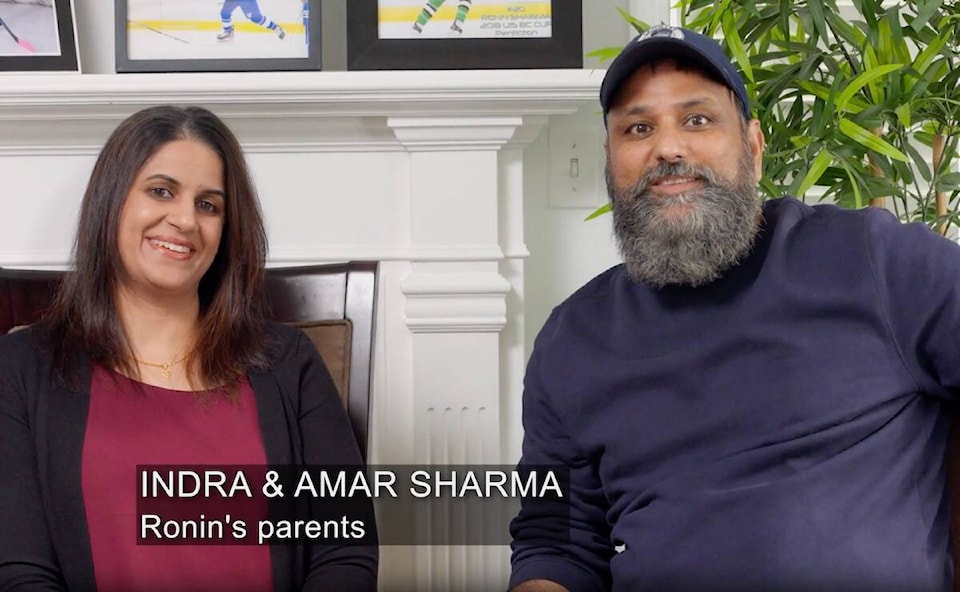 Later in the film Sharma family members gather at home in the trophy-filled "memory room" where Ronin once slept.
Such moments make Sangra's movie a poignant, memorable one.
"I'm proud of it, yeah," she said. "It was just such a great experience meeting with all the players again, and their families. Like, last week I went and showed the film to Ronin's family — I wanted them to see it before it was shown in theatres, you know. There were tears. I just thanked them for being allowed to tell his story, and keep his story in the film, all of that. And I'll never forget his mom's words to me as we left, how that was Ronin at his best. I won't forget that."