So long Avalon, hello Crown
A Toyota nameplate that has existed in Japan since the mid-1950s will appear for 2023 in North America, attached to a full-size all-wheel-drive hybrid sedan to replace the Camry-based Avalon.
Base and mid-level Crown Limited trims will operate with a 2.5-litre four-cylinder plus front and rear electric motors. Output is rated at 236 horsepower. The Crown Platinum gets a turbocharged 2.4-litre four-cylinder, a six-speed automatic transmission and dual electric motors. Output is rated at 340 horsepower.
With a hiked up ride height, there will also be plenty of ground clearance that should help the Crown tackle the urban jungle.
***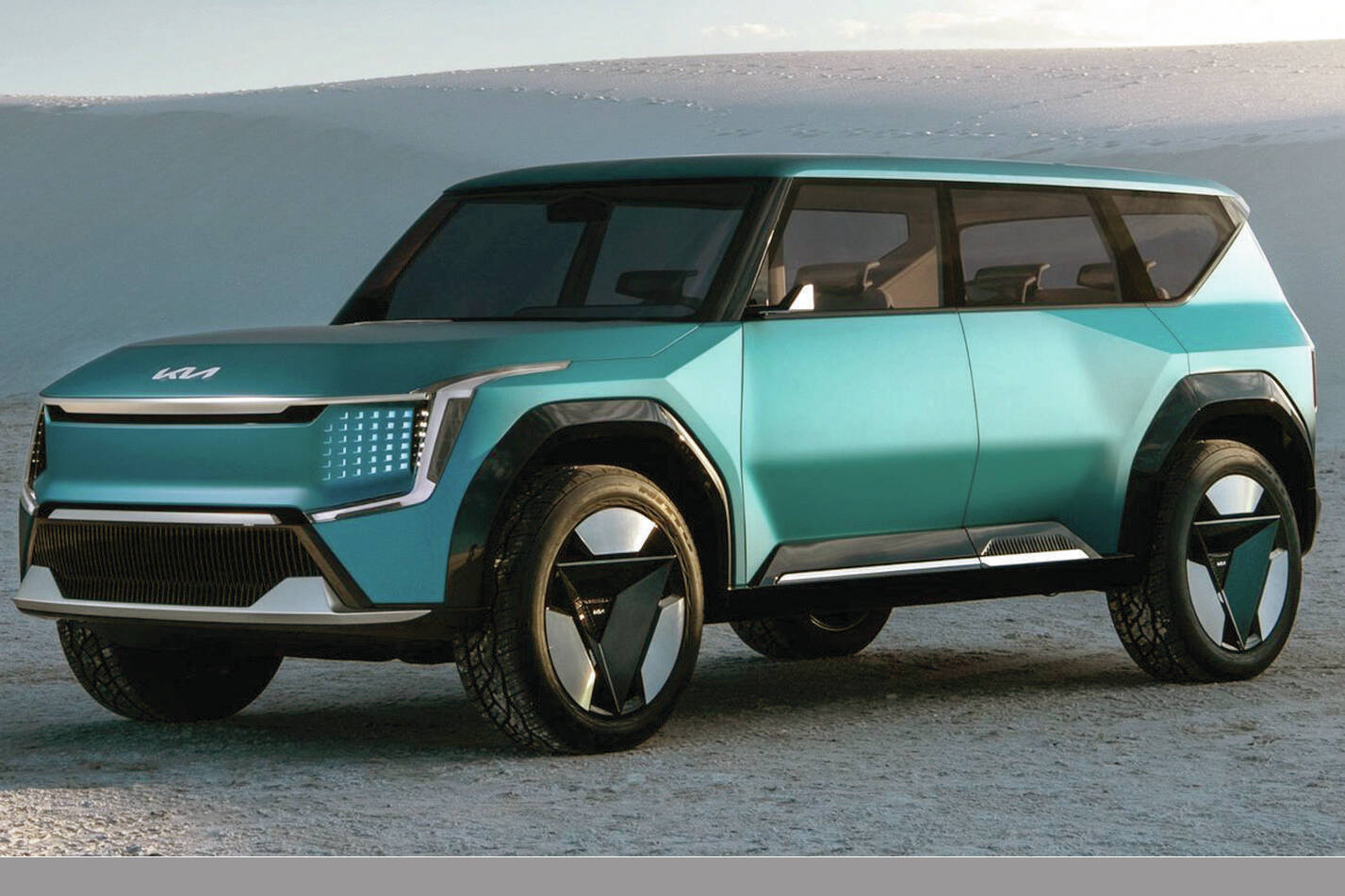 The EV9 is production-bound
Kia's concept electric utility vehicle was first shown in late 2021 at the Los Angeles International Auto Show. Roughly the size of the big Telluride, the eight-passenger EV9 is expected to break cover in finished form by mid-2023 as a 2024 model.
Front and rear electric motors produce a net 576 horsepower and 546 pound-feet of torque. Maximum range is estimated at 300-plus miles (480 kilometres). Kia expects to add 11 EVs to its lineup by 2026.
***
A new Accord is in the works
Honda's long-serving sedan undergoes a refresh for the 2024 model year. Nothing too flashy, mind you, but the revised bodywork will make it clearly distinguishable from the current model. For example, the substantially larger grille will adopt the design traits found on the 2022 Honda Passport and the 2023 HR-V and CR-V utility vehicles.
The Accord will keep the existing platform, but the length will expand somewhat. As for powertrains, the current lineup of turbocharged 1.5-litre and 2.0-litre engines will be back, making 190 and 250 horsepower, respectively. The 212-horsepower hybrid option will also likely be returning.
***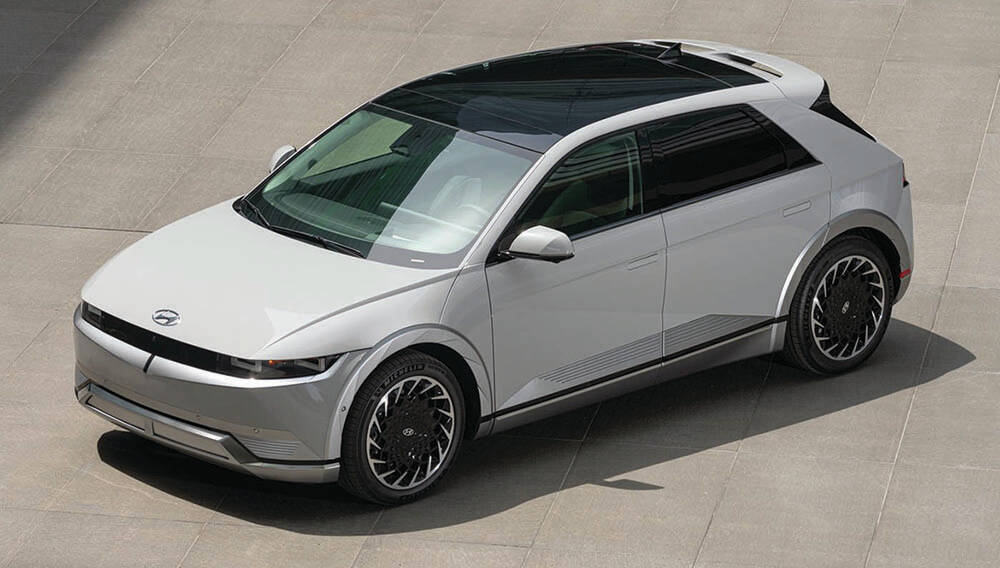 Hyundai creates an electric performance model
The Ioniq 5 hatchback will soon be available in N performance livery. Reportedly, it will come with a lowered ride height, greater track width and larger brake calipers and rotors.
The body will sport a unique grille and the interior gets sport-style front seats. The N will arrive with all-wheel-drive and it will make more power than the base Ioniq 5's available 320 horses, but just how much has not been announced.
***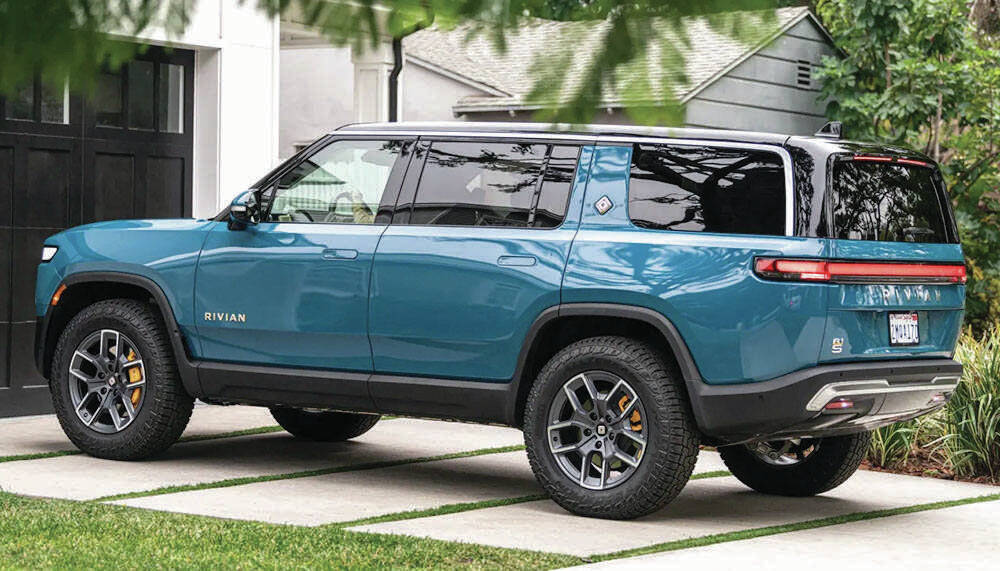 Rivian's R1S heads to market
The full-size seven-passenger utility vehicle with unique front-end styling (vertical headlight pods sandwiched between a full-width light bar) appears as a rival to the Chevrolet Tahoe/GMC Yukon and the Jeep Wagoneer. Of course the R1S is strictly electric.
Startup automaker Rivian is full-speed-ahead, having recently unveiled R1T pickup. R1S highlights include an air suspension that can increase ground clearance to 15 boulder-clearing inches (30 centimetres) from a low of 10.1 inches (25 centimetres). The vehicle's four electric motors (one for each wheel) produce a net 835 horsepower.
Rivian says the R1S can scoot to 60 mph (96 km/h) from rest in about three seconds and that it will have a maximum range of 316 miles (505 kilometres) on a full charge.
UPS AND DOWNS
Trending up: Saudi Arabia is now an Aston-Martin investor – The oil-rich kingdom has become a major automotive player, having invested in supercar maker Pagani and EV startup Lucid Motors. It also owns a piece of transportation provider Uber. The Saudi government now has 16.7 per cent of Aston-Martin, which should help the automaker financially in the development new models, including EVs.
***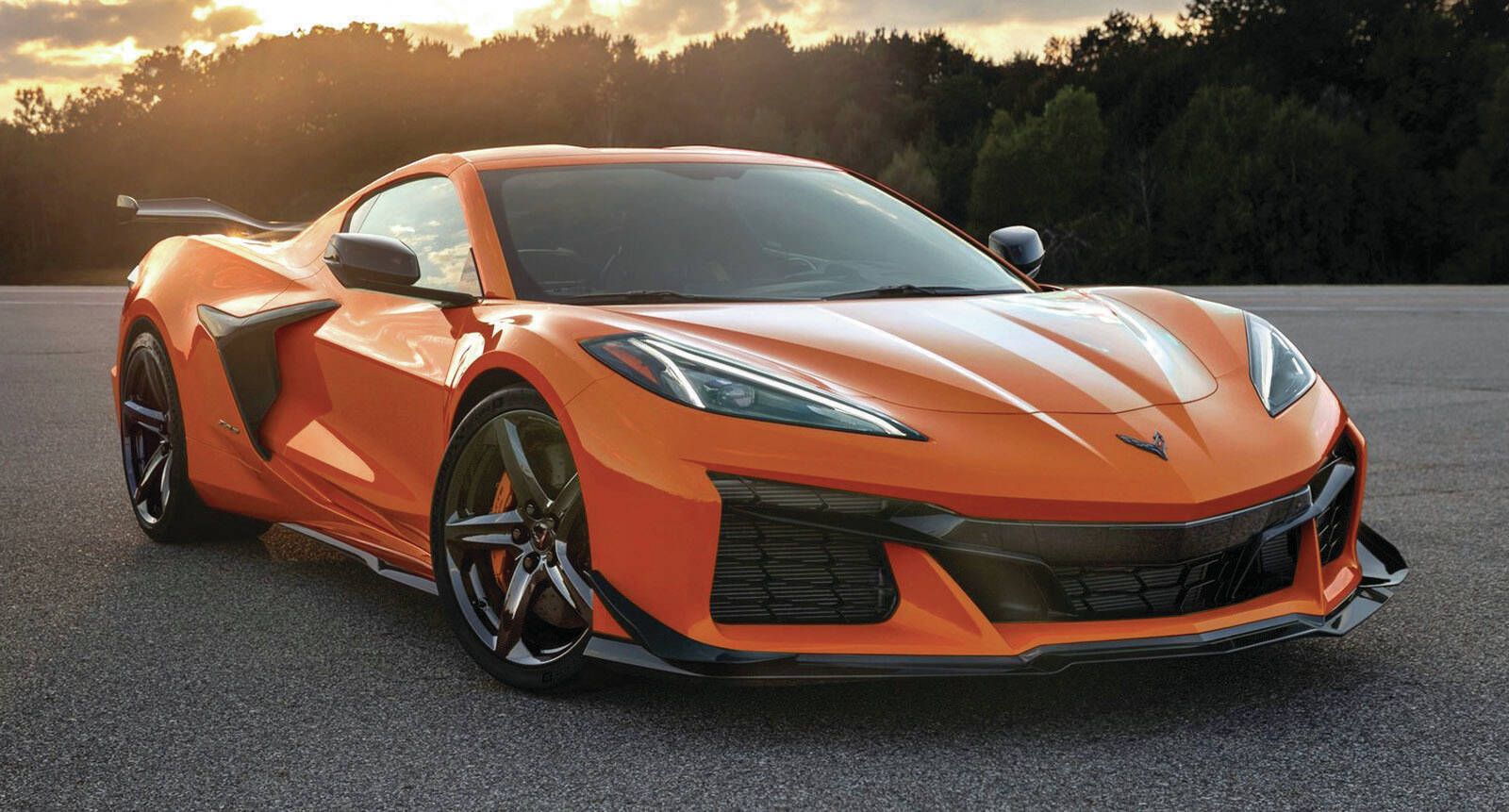 Trending up: Chevrolet's six-figure 'Vette – The potent 2023 Corvette Z06, which is fitted with a 670-horsepower 5.5-litre V-8, should make enthusiasts swoon, although they might choke a bit on the price. The base 1LZ coupe will list for $128,198 (all prices include destination charges) while the convertible goes for $9,000 more. At the top end, the 3LZ coupe costs $144,198 (153,198 for the convertible).
– written by Wheelbase Media
If you're interested in new or used vehicles, be sure to visit TodaysDrive.com to find your dream car today! Like us on Facebook and follow us on Instagram