Nearly 900 kids from Chilliwack to Boston Bar got brand new winter coats this week just before going on Christmas break.
It's all thanks to the Coats for Kids program put on by Murray Honda and Canadian Tire in Chilliwack.
During the annual winter warmth program, they collect donations throughout the communities to bring new winter coats and boots to kids in need. They alternate the item each year – this year it was coats, last year it was boots.
This year almost 900 coats totalling $117,000 were handed out.
"With many local families faced with the effects of the ongoing pandemic, devastating floods and other economic and financial impacts, the need this year hit an all time high," said organizer Justin Mallard with Murray Honda.
The coats will "not only provide warmth that many of us take for granted, but also they remove the emotional burden many parents are feeling while navigating financial hardship," he added.
The coats were handed out this past week to children in the Chilliwack School District and Fraser Cascade School District.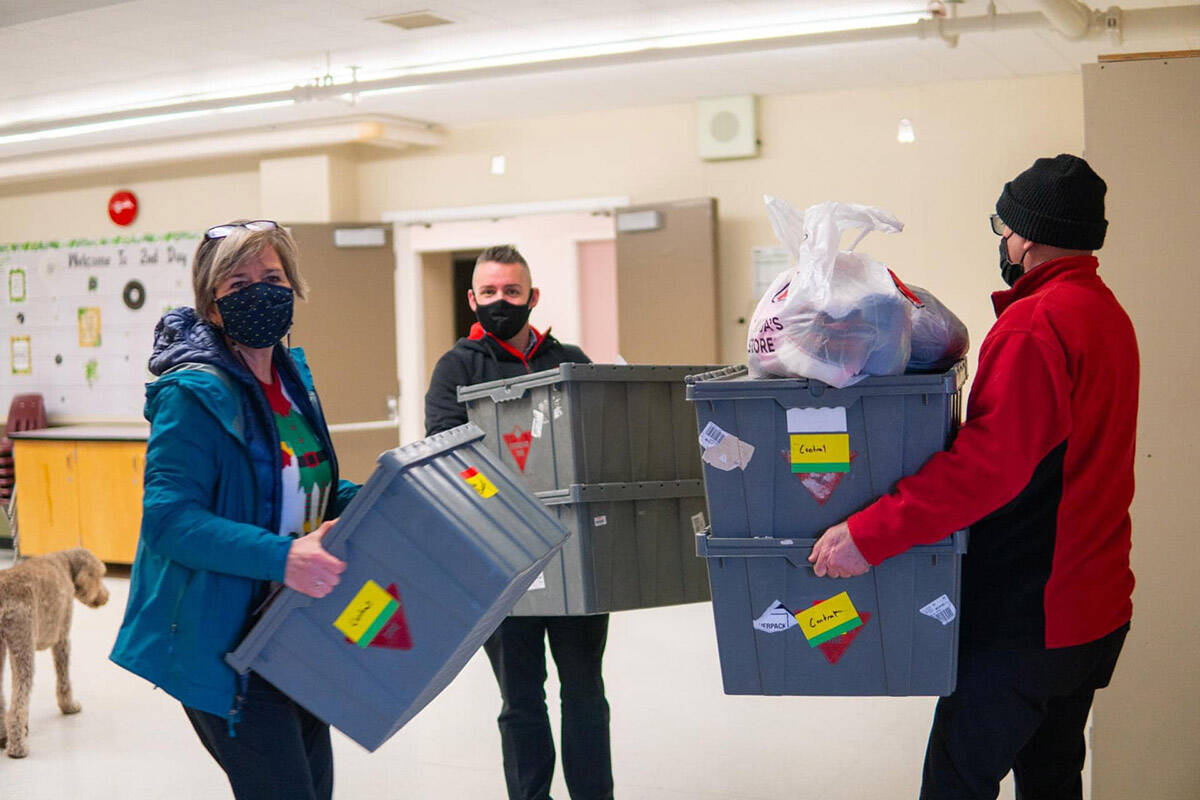 "It was for sure the largest need we've ever seen in our nine years and it was the most difficult," said John Boris, general manager of the locally-owned Canadian Tire in Chilliwack.
With the catastrophic flooding in the Fraser Valley, the store was busy bringing in sump pumps for flood victims and collecting donations for the Canadian Red Cross all while raising money for Coats for Kids.
They had difficulty getting coats delivered here and they still needed funds to fulfill all the coat requests, so the Chilliwack Canadian Tire reached out to their corporate office for help.
"They advised they would pick up the final tab of shortfall… and they assisted with flying jackets in from around the country as our transportation lines were cut off, which allowed us to deliver before these exceptional kids were off for their winter break," Mallard said.
Every single request for coats from each school was fulfilled, not one child was left out, Boris added.
In addition to donations from the general public, local retailers (Sport Chek, West49, Urban Kids, Old Navy and Mark's) and businesses (Zacharias Vickers LLP and Cheam Mountain Golf Course) also pitched in, contributing thousands of dollars and hundreds of kid-sized coats to the cause. Organizers were also able to secure a personal community grant from United Way.
Additionally, one local woman named Gaye Bailey personally knit 300 toques that were also handed out.
"I am filled with immense gratitude knowing the warmth and pride these coats will provide through the winter break and beyond," Mallard said.
---
Do you have something to add to this story, or something else we should report on?
Email: jenna.hauck@theprogress.com
Twitter: @PhotoJennalism