Folks can experience Iranian music, food and more at an upcoming event at the Chilliwack Cultural Centre.
Musicians Farhad Khosravi and Daniel Stadnicki will perform on Jan. 26 and special guest Ghazaleh Nozamani, who fled the Iranian regime, will be speaking about how she came to Chilliwack.
Before the concert, Nozamani will share facts, sorrows, solutions and hope for the Iranian community.
"I was detained and tortured because I fought for human, women's, and orphanage rights and freedom when I was 20 years old in 1999," she said. "I escaped from my motherland in 2009 and became a refugee for eight and a half years. I served the refugees and God's children as best I could and kept on continuing."
Nozamani shared her story with The Progress in October 2022.
She was tortured in a detention centre and then dropped off in the countryside.
It was a "very hard three days, which felt like three years," she said. Then an older man found her.
"He was an angel, he appeared and saved me," she said.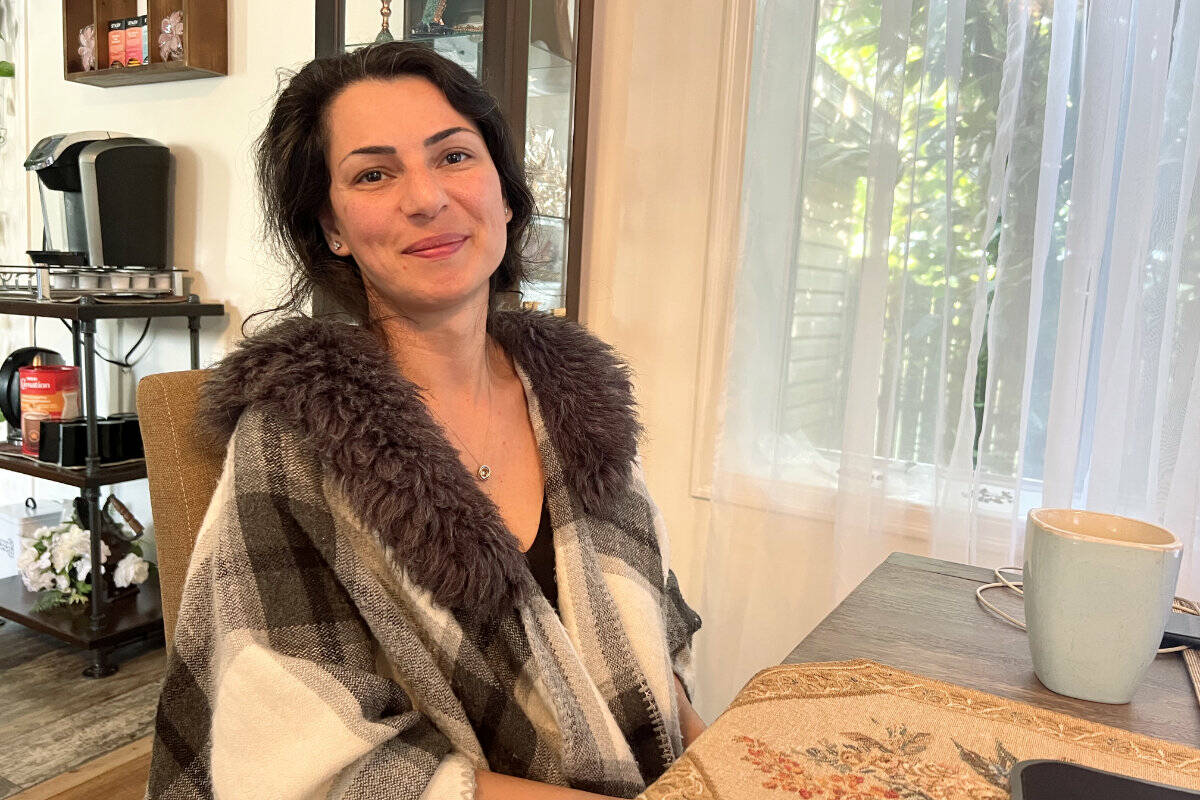 After Nozamani's talk, East and West will weave together through music as Iranian-born Khosravi, playing the santur, takes the stage with Asian-Canadian Stadnicki on percussions.
The evocative sound of the santur, an ancient instrument performed in a contemporary style, will blend naturally with the earthy sound of percussions, creating a seamless musical journey.
The santur is a hammered dulcimer string instrument and it dates back as far as the Babylonian stone carvings. Stadnicki will use kick drums, tambourines, bells, shakers, cymbals and the tombak drum to create unique sounds.
The duo's hybrid of Persian and Western music will combine rapid tempos and dense ornamentations with a melodic pattern, making music that sounds exotic, romantic and haunting.
"I am very excited to have Ghazaleh involved," said Jean-Louis Bleau, executive director with the Chilliwack Cultural Centre. "This will be a wonderful event and I would love to see more people in Chilliwack hear Ghazaleh's story and hear this characteristically Iranian instrument."
The event starts at 6:30 p.m. where people can sample Iranian food. Nozamani will speak at 7 p.m. and musicians Khosravi and Stadnicki perform at 7:30 p.m.
It takes place at the Chilliwack Cultural Centre on Jan. 26. Tickets are $29, and can be purchased at the Centre Box Office, online at www.chilliwackculturalcentre.ca, or by calling 604-391-SHOW(7469).
– with files from Paul Henderson
---
Do you have something else we should report on?
Email: jenna.hauck@theprogress.com
Twitter: @PhotoJennalism