Dan Ferris, a senior analyst at Stansberry Research, recently stated that anyone over the age of 50 who is relying on market conditions to retire in the next few years might be at risk of losing everything. His reasoning for such a phenomenon, which he calls the "dead zone," includes overvalued stocks, enormous asset bubble, interest hikes, lousy debt, expensive housing, restricted availability for new cars, the collapse of the allegedly "risk-free" government bonds, and a slew of other downtrends that make us doubt how likely a market rebound in 2023 is.
Dan further claims that buying the dip could not be profitable under these harsh conditions because we might not even see favorable patterns in the upcoming years. He adds that the dead zone has already engulfed other parts of the world, yet this prediction has never materialized in America. Alas, the odds are now greater than ever for the powerful country to be engulfed. Is there any chance of recovery? Dan is convinced the full recovery may take 25 years, which some populations cannot afford.
This brings us to the ultimate question: What can be done to protect the remaining funds in your portfolio? Dan reacted with four crucial preparation actions. These include:
Step #1. Selling stocks belonging to suffering sectors
Step #2. Moving money to profitable investments
Step #3. Making money outside the U.S. Dollar (USD)
Step #4. Investing in stocks that are more than a recession haven
Want to know more about the four steps mentioned above? Individuals must first become members of The Ferris Report to gain insight into Dan's research.
What is the Ferris Report?
Stansberry Research's Ferris Report is an investment research guide. This service, led by editor Dan Ferris, focuses on capitalizing on opportunities generated by specific macro and micro developments amid apparent bubbles. The Ferris Report tries to help investors navigate the market, specifically how to avoid dead zones. From the looks of it, members might need to hold up to 25 moderately safe positions during the year and more. That being said, let's look at this membership's benefits.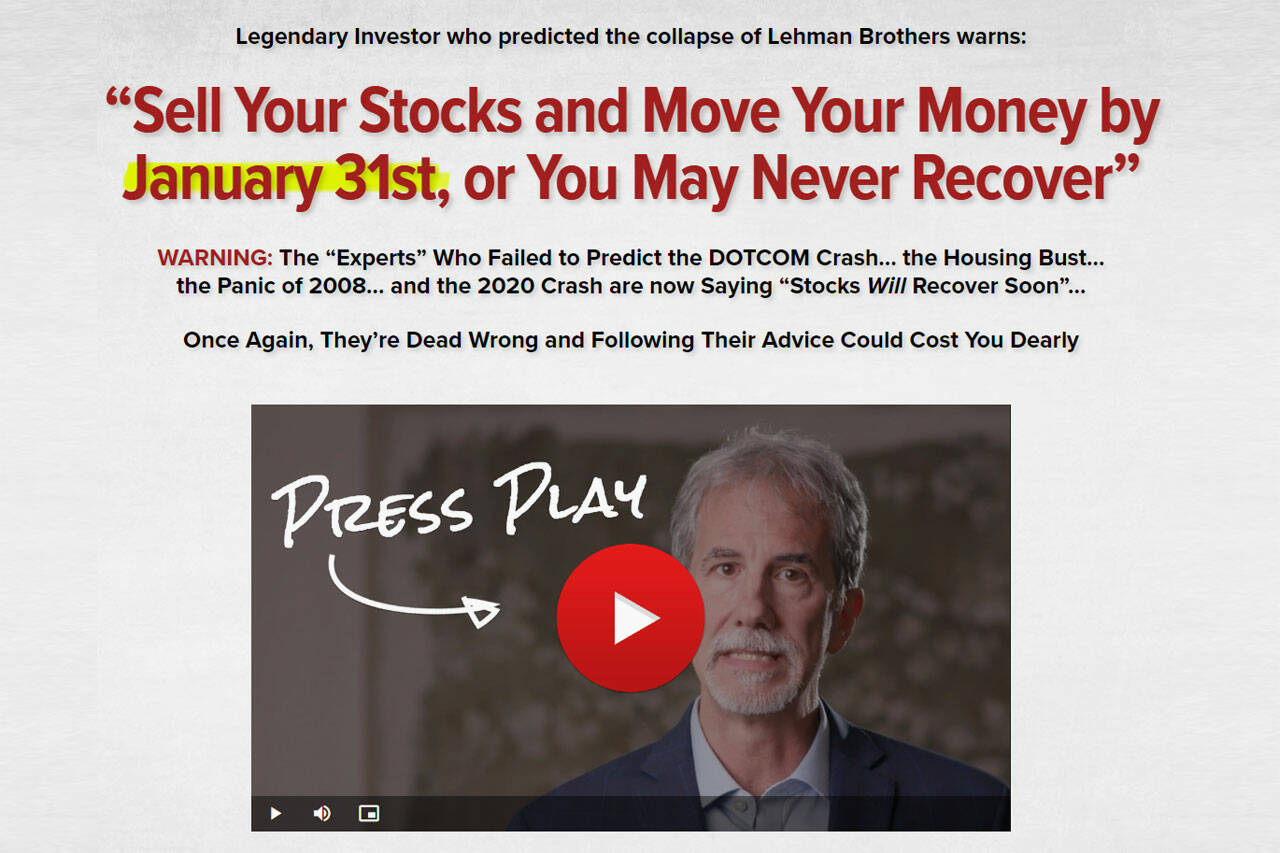 What does a membership to the Ferris Report offer?
A membership to the Ferris Report opens doors to the following research:
Special Report #1. Avoid At All Costs
Members will discover 12 stocks that need to be sold right now in the first special report. These twelve American businesses are among the riskiest and are unlikely to reach their previous highs in the coming two decades. This report was created to identify the specific investment sectors they belong to and those that could experience further declines as the recession deepens. Dan also promises to make known what to check for in each person's retirement account so that nobody is at risk of losing money.
Special Report #2. The Best of the Best
Dan thinks there is still a sector (and others that fall under it) worth investing in, even if most have seen a downturn in these difficult times. The compiled stocks in the second special report have a five-year growth potential of 500%. To enable members to make well-informed investment decisions, company names, ticker symbols, and comprehensive analyses will be provided.
Special Report #3. Trade Your Dollars for Potential 1000% Gains Thanks to Gold & Silver
People generally think the American government has caused harm by keeping interest rates low for so long and continuing to print money. In addition to raising inflation rates, the central bank's negligence endangers the U.S. currency. The third special report is necessary because historical evidence suggests that the prices of gold and silver tend to rise during these times. And so, Dan believes there are merits to buying gold and silver bullions directly or, for peace of mind, buying stocks and/or ETFs that concentrate on precious metals.
Special Report #4. The Recession Haven
Members will learn which industry has the most financially sound companies in the fourth special report. Since 2001, it has been demonstrated that these particular companies have outperformed the S&P 500, and they can produce double-digit gains even when the whole market is down by the same amount or more. Dan is certain that the suggestions presented in this research might increase initial investments seven times over ten years.
Bonus Report #1. The World's Two Most Valuable Assets in a Time of Crisis
As a bonus, Dan will discuss two of the most critical assets investors should own during a crisis. The first of the two assets has grown by 1,700% since its inception, with no down years in decades. The second one is considered secure, with annual growth of 12 to 14% for three successive decades without fail. How much of a part does value investing play in this? Joining the Ferris Report is the only way to get the answer.
By default, all Ferris Report subscribers will also be able to access the following:
Monthly reports that contain Dan Ferris' predictions and warnings for one year
Email updates with information on new developments and when to add or close open positions as appropriate
The Ferris Report archive of issues and special reports
Free daily market insights through The Stansberry Digest
Free weekly investing news on everything political affairs, personal finance, and more through The Stansberry Investor Hour
30-day money-back guarantee
How much does the Ferris Report membership cost?
A membership to the Ferris Report normally costs $199, but for a limited time, investors may join for only $49 for the first year. The service will be renewed at $199 per year after that. As noted earlier, a 30-day money-back guarantee is also in place. If within the first 30 days of accessing the Ferris Report, members do not feel they've been exposed to valuable information; they can initiate a refund by contacting customer support at:
Email: info@stansberrycustomerservice.com
Phone (Toll-free): 1 (888) 261 2693
Phone (Internationally): 1 (443) 839 0986
Mailing Address: Stansberry Research, 1125 N. Charles St. Baltimore, MD 21201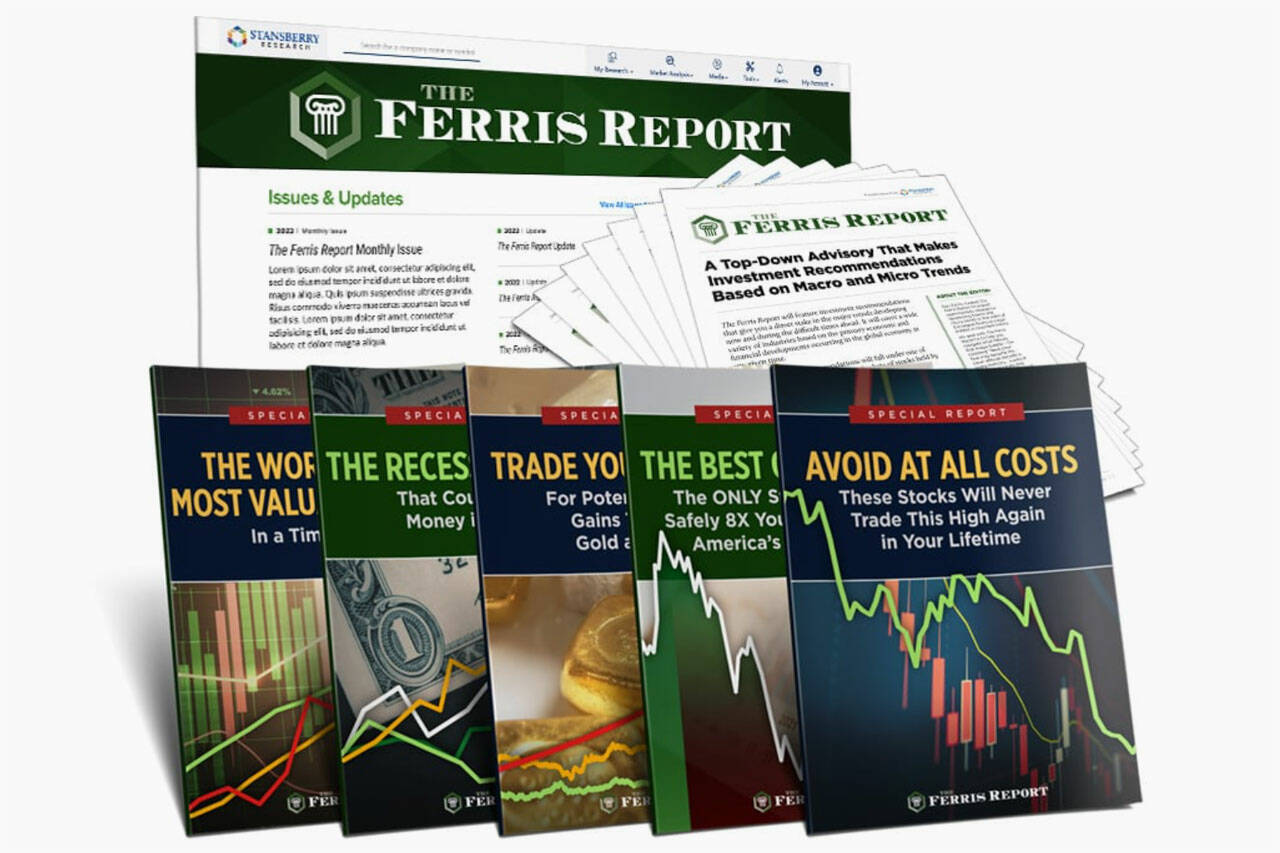 About the Editor: Daniel Ferris
Dan Ferris was previously introduced as a senior analyst at Stansberry Research, and such acknowledgment is considered to reflect his experience. He joined the team in 2000 and became the editor of an investment advisory dubbed Extreme Value just two years later, capturing the attention of many of his readers. He has spent the last two decades focusing on identifying secure, affordable, and lucrative stocks, which has allowed him to build an outstanding track record. In fact, he was one of the few experts who correctly predicted the 2008 financial crisis and advised investors to avoid small-cap mining stocks in 2011.
His success as the editor of Extreme Value led to appearances on Money with Melissa Francis, The Willis Report on Fox Business News, and The Street with Paul Bagnell on Business News Network. Throughout his career, he has also been featured on Barron's and established sites such as the Value Investing Letter. Dan also hosts the Stansberry Investor Hour podcast, on which he has interviewed financial experts such as Michael Mauboussin, James Grant, James Montier, and Bill Browder.
Final Verdict
According to the aforementioned analysis, Dan thinks that individuals who are approaching retirement age and have retirement savings connected to their investments will need to decide what to do in the face of the impending crisis. Dan believes this group of individuals won't be able to afford the roughly two decades of recovery that such a phenomenon typically requires. Instead of going along with the highly recommended low-cost averaging, which is unlikely to yield returns, he advises selling stocks in underperforming industries and moving money into industries known to thrive in difficult times and beyond.
Every month, on the fourth Wednesday, Dan will make a report available via the Ferris Report. It will consist of recommendations for stocks and exchange-traded funds (ETFs) with an initial investment of as little as $1,000. The senior analyst rarely suggests short trades because he's most interested in inverse ETFs (allowing investors to make money when the market is down without shorting anything). Thus, members should expect to keep their positions for years to decades because many of his ideas work well in the medium and long run. He ultimately relies on cutting losses and allowing profitable trades to run their course. Or, to put it another way, the goal of this service is to find the grain of gold that will produce long-term gains. As with any investment play, individuals must walk into it with the possibility of facing risks. To learn more about the Ferris Report, visit the official website today!