Glints of gold from under the ice doesn't mean treasure at Munson pond in Kelowna.
Wendy Eiler, a local photographer noticed goldfish swimming around under a clear patch of ice in the South Kelowna pond while out for her early morning walk.
"At first I thought it looked like some kind of plant or leaves, I moved closer and realized they were goldfish," said Eiler.
She photographed hundreds of the invasive orange fish were swimming around under the ice.
Goldfish have a special ability to live under extreme conditions, making them prolific invaders of natural habitats.
They are tolerant to low oxygen conditions and can survive water temperatures well below freezing, said the Invasive Species Council of B.C. on their website.
The fish are one of the most widespread invasive fish in North America and new populations are regularly found in Southern B.C., typically as a result of people releasing them as pets.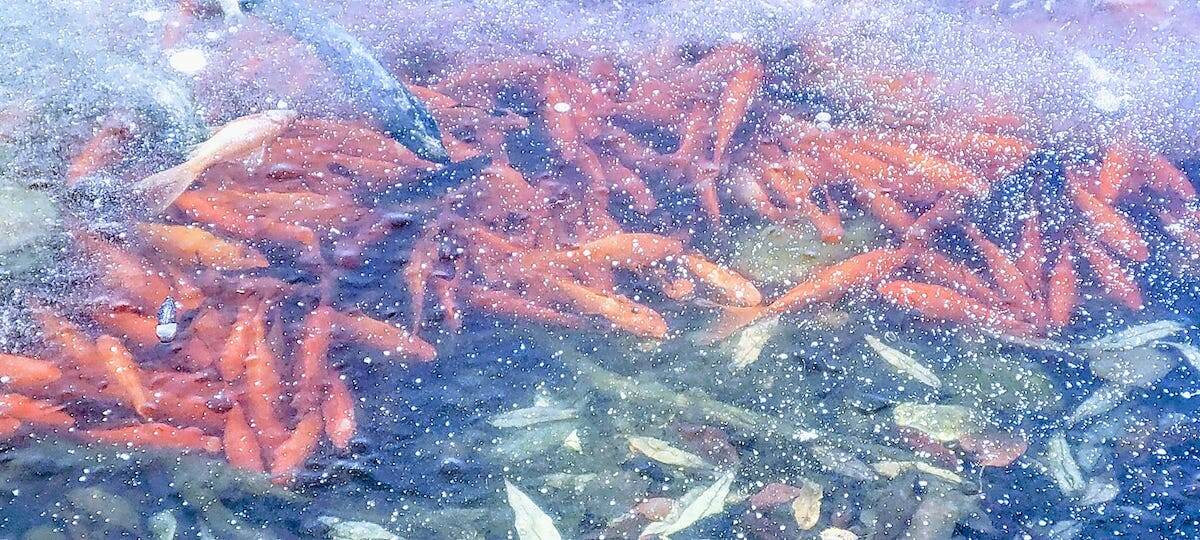 Goldfish can interbreed with multiple species of carp, and are omnivores who can eat a wide variety of underwater snacks.
In addition to out-competing native species, the goldfish also cause cloudy water which can kill plants, causing habitat loss.
Eiler said that she reported the school of fish to the Okanagan Similkameen Invasive Species Society and the City of Kelowna.
---
@Rangers_mom
Jacqueline.Gelineau@kelownacapnews.com
Like us on Facebook and follow us on Twitter and subscribe to our daily and subscribe to our daily newsletter.